Make AI work for you
We track the latest in AI and how it impacts you. Catch up in just 3 minutes.Join 225,000+ professionals staying ahead of the curve.
Get instant access for free:
Read by professionals from: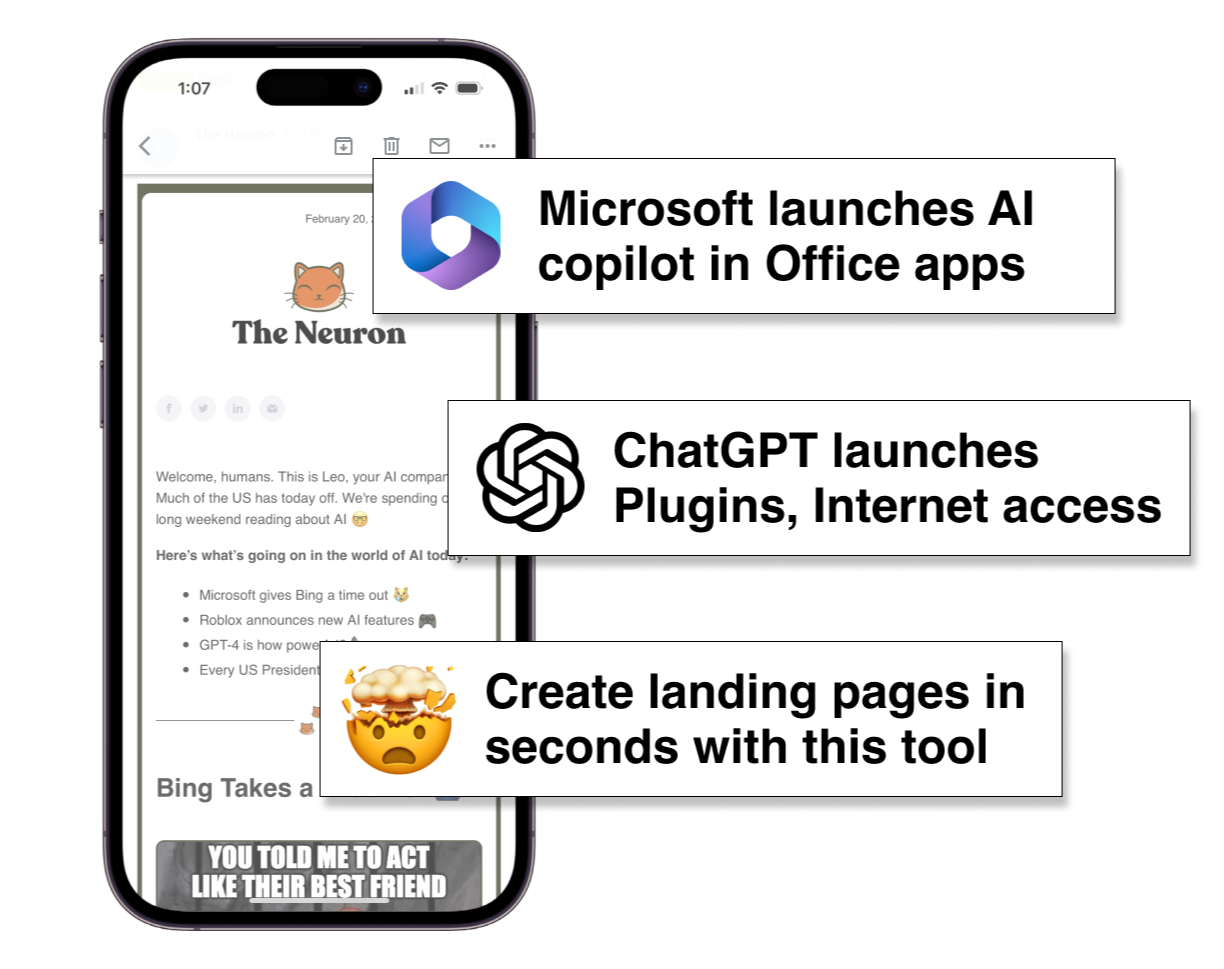 Sebastian T.Relevant / interesting news, plus a dose of what's viral. Fantastic newsletter!
Jen D.I swear, your email makes me smarter. Thanks for this gem! 🤓
Vibhu S.Love these emails, keeps us aware of the latest and greatest in the AI space
Martyna S.Lovely compilation of useful news. Thanks!
Bryan T.The only newsletter that I read till the very end! Great job!
Lily K.I'm enjoying the articles and important knowledge you are sharing! Thank you!
Copyright 2023 Standard Intelligentsia, LLC